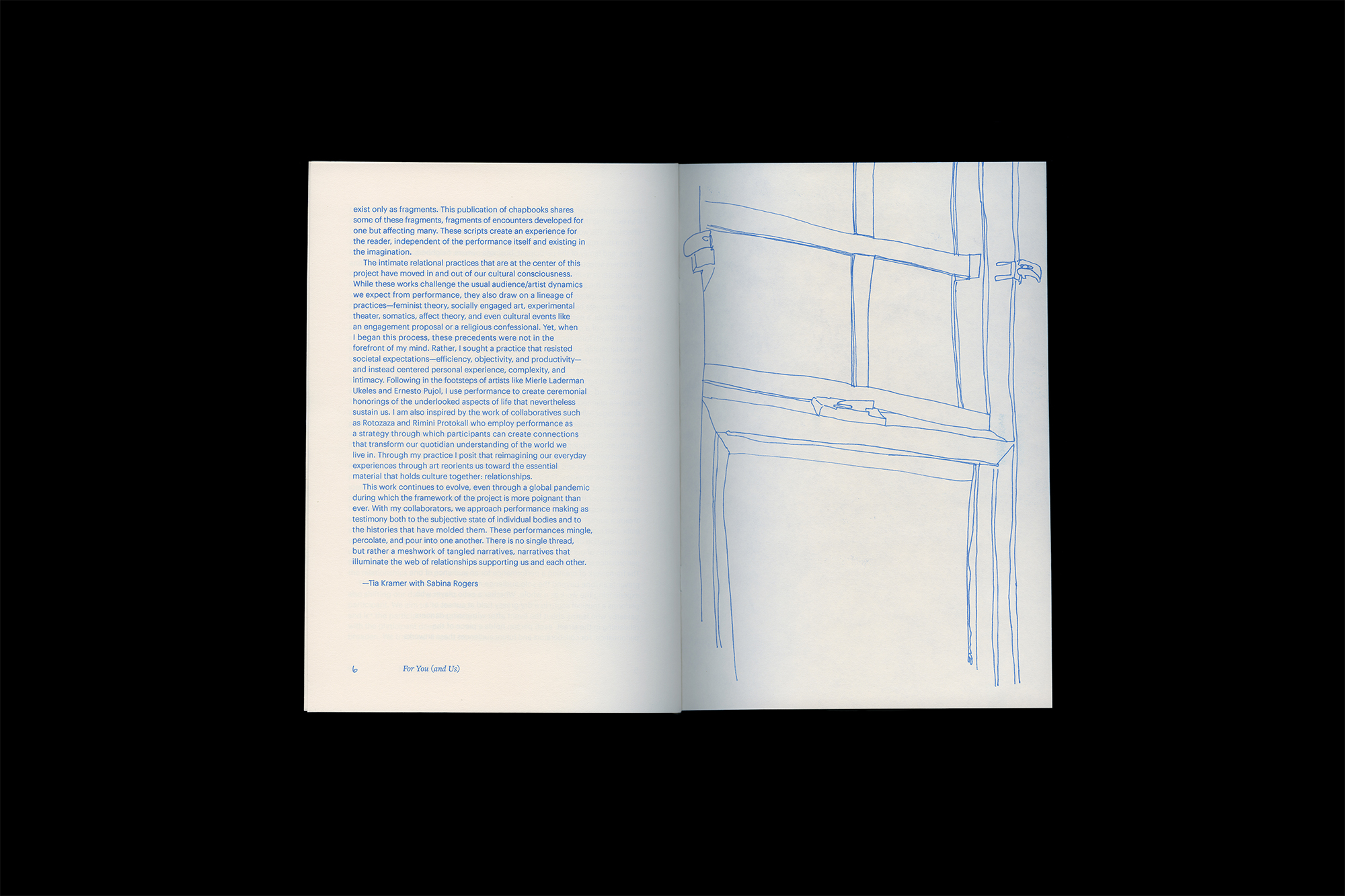 For You (and Us)

I collaborated with my friend, Tia Kramer, to create a visual system that represents her ongoing social practice project in which she crafts a series of performances for specific people, often involving entire communities and sometimes performed over several days or months.
The booklets are reminscent of playbills, yet communicate the varied, organic nature through risograph print process and hand drawn elements by Tia. I devised a flexible typographic system that will accomodate various forms of poetry-inspired layouts and interviews for future performance booklets. Participants recieve customized versions of the booklets with expanded interview inserts, and a clear plastic box to hold the collection.
Illustrations by Tia Kramer.
Edited by Kelli Rae Patton.